I'm Kevin, a designer and developer who loves making the web a better place.
Through my Gainesville web design company I've been providing website design services since 2001, keeping my customers happy one by one. I work with small businesses, nonprofits, and large corporations, helping them reach their online goals.
Get a Free Quote
My Portfolio
Website Design
Web design is more than just a look and feel. It's a way to connect with your customers and express your unique message. I've worked with some of the most successful companies in Gainesville and I'll use my years of experience to bring out the best features of your business in a compelling way that engages your customers. I can't wait to get started!
Website Design
An effective business website is not just one that catch the attention of visitors or is good to look at. It is one that drive results and success beyond your business goals.
Branding & Logo
Promoting brand recognition is the key goal that I aspire to achieve for my customers. Together we strategize concepts that keep your brand differentiated and ahead of the competitors.
Content Strategy
A content strategy is a plan in which you use content (audio, visual, and/or written) to achieve your business goals. A successful content strategy will attract your target audience and keep them engaged even after a purchase.
Website Development
You have a web presence, but it could use a little direction; I'm the one to help you steer it in the right direction. You need a boost to bring in more customers or generate more revenue; I'll come up with a plan to help you get there.  Your website can stand out with the distinction and advanced capabilities of the latest WordPress® framework.
Built From Scratch
A few years ago a designer would typically work with the client to draw out ideas for the site design. Keeping an eye to consistent style thoughout the site, the content would be presented in an easy to read and appealing format.
Choose a Premade Template
Using pre-built templates is an excellent way to save time and cost, while utilizing the talent of top industry design teams who make available their work for a starting point for your website.
Maintenance & Updates
Website maintenance will fix security holes from outdated code. It's important to keep all your website software up-to-date for better security. Website backups, security monitoring and website analytics can all be requested as a service. 
Define
The process starts with consulting with the customer and defining the purpose and style of the website.
Design
The content is created and designed into a compelling website that shows off your company's best selling points.
Refine
Feedback with the customer is important here, to refine the presentation and content to a high standard.

Build
The website is transferred to a live server, and any special functions are set up and checked for correct operation.
Website Redesign
Maples Collision Website Redesign
Maples Auto Collision is a family business established in the late 1930′s servicing Flint, Michigan and the surrounding area. This website came to us with a good basic design already in place. The client preferred to keep this original design, and we built on top of it. We added new content better describing the unique offerings of this extraordinary business, and corrected some technical problems with the opening slider presentation. We consulted with the client and helped to fine tune the way the website interacted with their customers.
Website Development
Stephanie A. Smith
Full Website Design
Stephanie A. Smith is an author of numerous fictional novels available on Amazon. Her adult science fiction novel Other Nature was nominated for the James Tiptree Jr. Award. Stephanie A. Smith's newest books include Warpaint and sequels Baby Rocket and Content Burns. Her work, both critical and fictional, investigates politics, science, literature, race and gender. She asked us to provide her a complete web presence to include videos of her appearances, complete collection of reviews, photos and travel itinerary in an artful format.
Website Design
Terradata Unmanned
Full Website Design
Terradata Unmanned is a new kind of company that delivers actionable data enabling informed decisions and enhancing client efficiency through their proprietary unmanned systems. They required a website built to the same exacting specification that sets apart their hand-built unmanned drones systems. We utilized creative product photography and custom graphics in a technically oriented website design.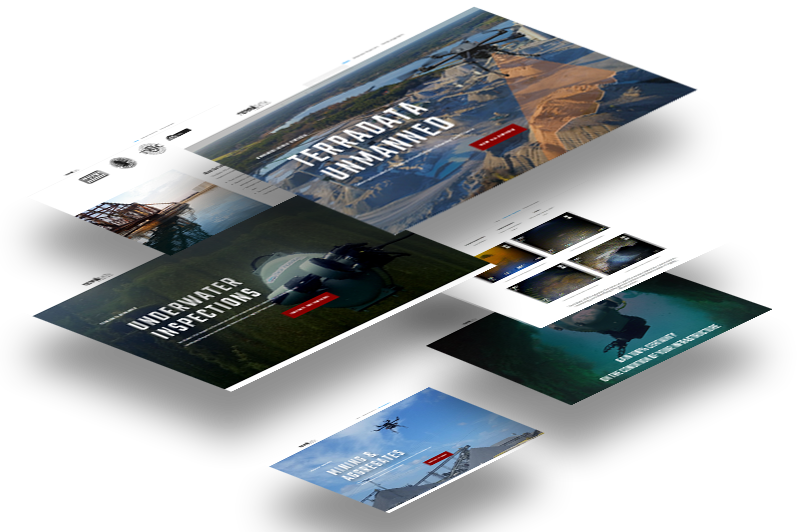 Hello! I'm Kevin. I've Been Building Websites for 22 Years
I have worked as a freelancer, and I have built websites for small businesses and large corporations. As a web designer, I have the knowledge and experience to help you take your online presence to the next level. My creative solutions have been featured in publications such as Wealth Intelligence Magazine. I am passionate about my work, and I am committed to providing quality work and superior customer service to my clients.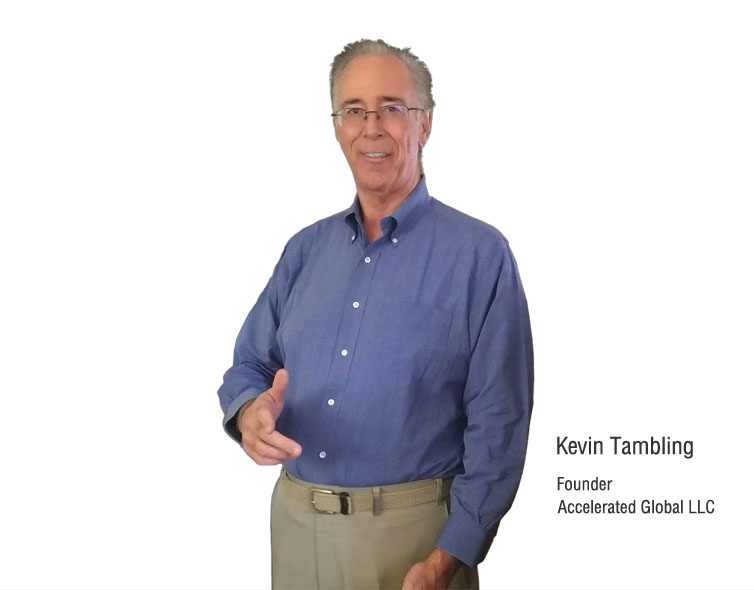 Experience
Search Engine Optimization (SEO) developer since 2001

Responsive design to ensure sites appear correctly on various screen sizes

Photoshop image design

Website testing and performance optimization
Education
Ongoing self-instruction to keep abreast of new technologies
Four Google Analytics Academy Certifications
Decades of experience in SEO, HTML and Content Management Systems
Advantages
Excellent communication skills

Experience with Google Analytics applications
Help the client with branding and messaging
Divi framework specialist
Make a positive first impression with good web design
Google Analytics Academy Certifications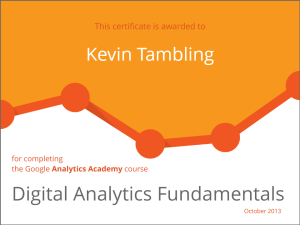 Digital Analytics Fundamentals
The Google Analytics Academy course for Digital Analytics Fundamentals provides a foundation for marketers and analysts seeking to understand the core principles of digital analytics and to improve business performance through better digital measurement.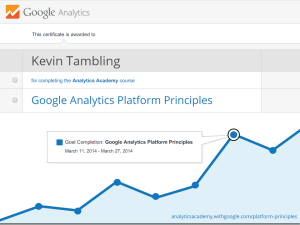 Google Analytics Platform Principles
This course provides a deeper dive into how the platform collects, transforms, and organizes data in Analytics. Understanding how this works can help you refine your implementation and uncover more valuable insights about your business.
Ecommerce Analytics: From Data to Decisions
The Ecommerce Reports provide a useful way to understand online shopping and purchasing behaviors. They can help you evaluate the performance of onsite marketing activities, figure out why customers may not be purchasing the products you'd expect, and show how users navigate through your checkout process.
Mobile App Analytics Fundamentals
This Mobile App Analytics Fundamentals course is designed to help mobile app developers and marketers understand how to use Google Analytics to make their apps more discoverable and profitable. It shows how to use data to adapt their monetization strategies for specific audience segments that will help their app grow.
"We have been working with Kevin for about eleven years. During this time he has built our new website and created channels for us on Facebook, Google+, Twitter and YouTube. With just four videos, we have reached around a quarter million views and over 1500 subscribers. Our customers are talking about our web presence, it's bringing in new business and we're happy with the results."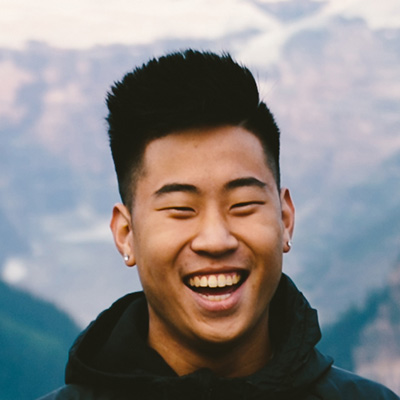 "Kevin is patient and thorough. He will make certain your website meets your needs."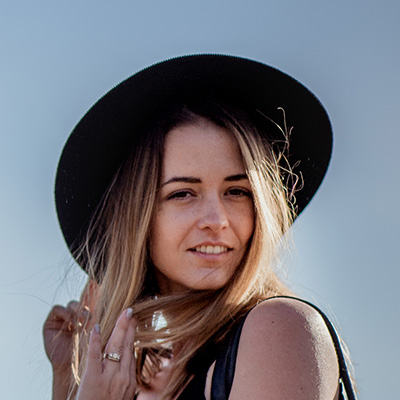 "Accelerated Global was just what I needed, right when I needed it! Thoughtful and prompt professional service. Kevin Tambling of Accelerated Global is very capable, competent and caring! I trust my technical support to him."